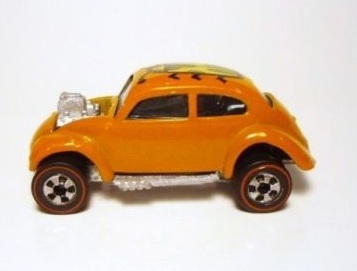 Casting #: 7620
Volkswagen
Previous Castings: Custom Volkswagen (1968)
Production Run: 1974 only
Note: Produced in Hong Kong. The sunroof was removed for this reissue. A difficult-to-find variation exists where stripes were originally on the trunk and hood. The tampo was changed to a yellow and green bug on the roof instead, due to the difficulty of lining up the stripes.
Picture and description thanx to NCHWA.com
Looking for reproduction redline parts and wheels? Try these ebay sellers: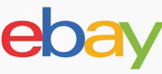 Second Chance Redlines
|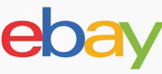 Cuda24's Redline Garage
|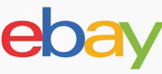 GPHWHEELS
|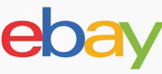 BrightVision/Toe Knee's Trading Post
Parts Available
When you click on links to various merchants below and make a purchase, this can result in this site earning a commission. Affiliate programs and affiliations include, but are not limited to, the eBay Partner Network.
Brightvision Redline VOLKSWAGEN BEACH BOMB Omega Text Brightvision Certified
Brightvision Products
$349
HOT WHEELS REDLINE VINTAGE BUTTON ASSORTMENT w/DROP DOWN MENU -NICE!
GPHWHEELS
$20
Hot Wheels Redline CUSTOM VOLKSWAGEN FLYING COLORS
Cuda24's Redline Garage
$35
JOHNNY LIGHTNING 1964 VOLKSWAGEN VW RAT FINK BUS -Orange, MIP 1/6000
GPHWHEELS
$17
M2 MACHINES 1960 60 VOLKSWAGEN VW BUS CHRISTMAS SPECIAL LIMITED EDITION Red, MIP
GPHWHEELS
$14
JOHNNY LIGHTNING 1965 VOLKSWAGEN VW RAT FINK BUG -Orange, MIP 1/6000
GPHWHEELS
$15
Greenlight VOLKSWAGEN 1960's SAMBA VW BUS w/ GARBAGE PAIL HIPPIE CARD -Aqua, MIP
GPHWHEELS
$12
M2 MACHINES 1960 VW VOLKSWAGEN MOONEYES TYPE 2 PICKUP TRUCK CHASE -Blk/Yello MIP
GPHWHEELS
$60
M2 MACHINES 1953 VOLKSWAGEN VW BUG HIPPIE FLOWER POWER -Green. MIP
GPHWHEELS
$10
Greenlight VOLKSWAGEN GARBAGE PAIL 1960's SAMBA VW BUS GREEN MACHINE CHASE MIP
GPHWHEELS
$35
JOHNNY LIGHTNING SURF RODS VOLKSWAGEN VW BUS RACE VERSION -Orange, MIP
GPHWHEELS
$22
M2 MACHINES 1960 VW VOLKSWAGEN MOONEYES UTILITY PICKUP TRUCK -Grey/Black MIP
GPHWHEELS
$13
M2 MACHINES 1960 VW VOLKSWAGEN MOONEYES TYPE 2 PICKUP TRUCK -Black/Yellow MIP
GPHWHEELS
$13
JOHNNY WHITE LIGHTNING 1965 VOLKSWAGEN VW RAT FINK BUG CHASE CAR -Orange, MIP
GPHWHEELS
$80
JOHNNY WHITE LIGHTNING 1964 VOLKSWAGEN VW RAT FINK BUS CHASE CAR -Orange, MIP
GPHWHEELS
$100
M2 MACHINES 1960 VW VOLKSWAGEN MOONEYES UTILITY PICKUP TRUCK CHASE -Grey/Blk MIP
GPHWHEELS
$60
VOLKSWAGEN LOGO VINTAGE 1970's VW BUG BUS METAL 4.5" KEY CHAIN NOS N/M
GPHWHEELS
$12
M2 MACHINES 1960 60 VOLKSWAGEN VW PEZ DELIVERY VAN -Light Blue, 1/64
GPHWHEELS
$12
VOLKSWAGEN LOGO VINTAGE 1970's VW BUG BUS METAL 18" NECKLACE NOS SILVER COLOR
GPHWHEELS
$12
M2 MACHINES 1960 VOLKSWAGEN VW DELIVERY VAN MR PIBB SODA -Brown. MIP
GPHWHEELS
$12
GREENLIGHT 1976 VOLKSWAGEN VW TYPE 2 DOUBLE CAB PICK UP -Brick Red. MIP
GPHWHEELS
$12
Hot Wheels Redline ( CUSTOM VOLKSWAGEN )**RARE STRIPE TAMPO 1/64**
Cuda24's Redline Garage
$10
Greenlight 1981 GMC VANDURA CUSTOM VAN GREEN MACHINE CHASE MIP
GPHWHEELS
$23
1962 62 VW TYPE II PICKUP TRUCK COLLECTIBLE VOLKSWAGEN DIECAST -White/Orange
GPHWHEELS
$10
Johnny Lightning 1970 VW VOLKSWAGEN OFF ROAD BEETLE Blue, MIJO EXCLUSIVE 1/2400
GPHWHEELS
$12
Hot Wheels Redline VW BUG FLEETSIDE REPRO STEERING WHEEL SET of 6 -NEW!
GPHWHEELS
$5
Hot Wheels Redline ( CUSTOM VOLKSWAGEN ) **HERBIE DECAL SET JUST PEEL & STICK**
Cuda24's Redline Garage
$10
1/64 Redline 'Volkswagen' Replica BUG Decal SCR-0585
Second Chance Redlines 164 Decals
$6
1/64 Redline 'Volkswagen' Decal SCR-0223
Second Chance Redlines 164 Decals
$6
Hot Wheels Redline PLASTIC BUTTON ( VOLKSWAGEN BEACH BOMB SIDE LOADER)~repro~
Cuda24's Redline Garage
$7
Hot Wheels Redline PLASTIC BUTTON ( VOLKSWAGEN BEACH BOMB REAR LOADER)~repro~
Cuda24's Redline Garage
$7
CANADA COMBINED ORDER FOR rosk_crai
GPHWHEELS
$64
Hot Wheels Redline PLASTIC BUTTON ( CUSTOM VOLKSWAGEN )~repro~
Cuda24's Redline Garage
$7
Hot Wheels Redline ( CUSTOM VOLKSWAGEN )**LADY BUG PRE-CUT DECAL **
Cuda24's Redline Garage
$10
VW BEWARE OF THE BUG 1970's VOLKSWAGEN IRON ON TRANSFER -NICE, B-23
GPHWHEELS
$25
VW BEETLEWAGEN 1970's VOLKSWAGEN IRON ON TRANSFER -NICE, B-22
GPHWHEELS
$25
VW BEWARE OF THE BUG 1970's VOLKSWAGEN IRON ON TRANSFER -NICE, B-22
GPHWHEELS
$25
VW BEETLE BUG VOLKSWAGEN 1970's VINTAGE IRON ON TRANSFER -NICE, B-14
GPHWHEELS
$25